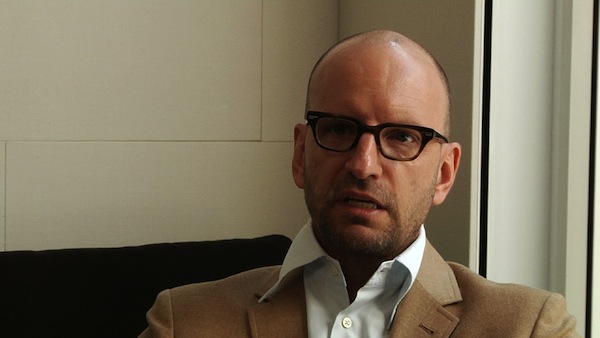 Considering that the last two posts in a row on this site have been dedicated to the latest film by Steven Soderbergh, I figured that I might as well go for a trilogy. This state of mind was helped in no small part by the recent Mamo episode dedicated to the director's fascinating career.
So what to do to close out the Soderbergh trilogy of posts? Well, I'm about to do something I never do: refute a post by a fellow writer.
This weekend, my friend and one-time podcasting co-host, Simon Columb, asked if Soderbergh matters culturally anymore. Simon's piece was spurred by a long and fascinating interview Soderbergh did with Sight & Sound New York Magazine. In said interview, Soderbergh said:
"I just don't think movies matter anymore, culturally"
This led Simon to wonder aloud whether Soderbergh was actually mistaken, and perhaps feeling irrelevant himself. After all, here was a one-time wunderkind, a Sundance darling, on the cusp of his own retirement sounding somewhat disenfranchised. Was his bitterness spawned from the state of the industry, or the state of his own career.
Before I respond to Simon's position, I should make a few things clear:
I admit, quite readily, that Soderbergh is not everybody's cup of tea. Many film fans believe he has been alternately pulling one of two different tricks for fifteen years now and have grown wary of both.
I also admit that I am writing this as an admirer of the man's work. Despite my fandom, i shall try to stick to the facts.
Simon begins by comparing the accessibility of arthouse films. He correctly underlines that while  screenings of Soderbergh's debut SEX, LIES, AND VIDEOTAPE would have been restricted to major markets in 1989, that we now live in an on-demand world where modern equivalents like HOLY MOTORS are just a few clicks away for a paying customer. While this is true (and a good thing!), I don't think that's what Soderbergh is getting at with "relevance". In 1989, going out to a movie – be it an indie like VIDEOTAPE, or a blockbuster like BATMAN – was an event. It was an outing that involved planning, even if it was an evening in with a rental. Now film is a commodity, available on most handheld devices. If a medium is everywhere – from a theatre, to a remote control, to a mobile phone – how much weight does it carry anymore?
Accessibility is a wonderful thing, but it doesn't heighten relevance.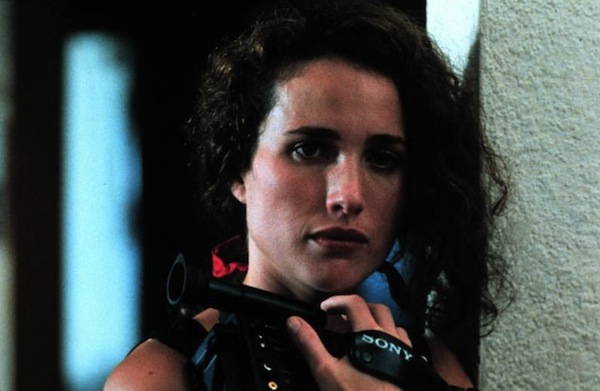 Simon then went on to point out that cinema has reached a point where it is springboarding off itself. He mentions the joys of yesteryear evident in both HUGO and THE ARTIST, and even how invoking spaghetti westerns has spurred DJANGO UNCHAINED to the biggest financial take yet for a Tarantino film. I agree with my British friend that these are good things, since to me they not only stand as complete works on their own, but spur a curiosity in the works that inspired them. However, this arena – using cinema's past as a stepping stone – has been a Soderbergh trick for years. He made three massively successful heist films based on an inferior classic starring The Rat Pack. He made a handsome, if underseen, sci-fi offering based on a Russian classic. And just to prove they're not all winners, he showed what not to do by making a film evocative of the post-war noir films of the 40′s.
Soderbergh is no stranger to evoking cinematic history, both for better and for worse. While his films are unlikely to spark the interest in the past that HUGO or THE ARTIST did, he certainly has inspired that pursuit within certain circles of film-lovers.
Finally, Simon invokes the changing landscape of how films are marketed and consumed. By hailing the grassroots word-of-mouth that social networks like Twitter allow, he eschews the role of tastemaking critics that stoked the Soderbergh legend after Sundance and Cannes 1989. he says that in an age where great cinema is widely accessible on-demand, that yes Virginia, cinema matters…but perhaps Soderbergh doesn't anymore.
This was what caught my attention most, and where I most disagree.
Over the last decade, Soderbergh has made thirteen feature films including documentaries. That's a more prolific pace than almost any director you can name. Not every one of these films was designed to be a commercial success. In fact about half of them were made strictly "for the love of the game". Titles like BUBBLE, THE GIRLFRIEND EXPERIENCE, and EVERYTHING IS GOING FINE might never have seen the light of day in a lesser director's hands. With Soderbergh though, he has built up enough currency, that he was able to get shelf space for these experimental sketches in between big-budget offerings. each one was designed to do something different, challenge audiences, and push our sensibilities that much more.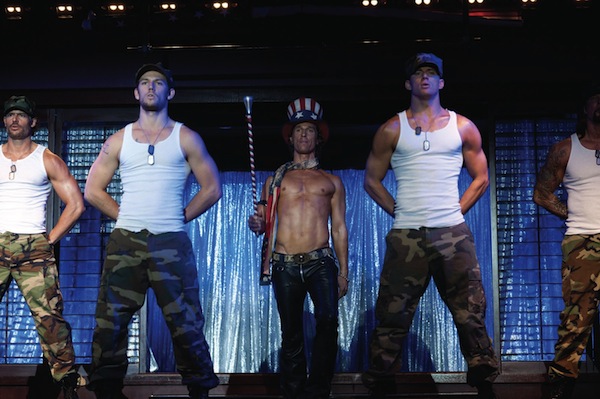 True, they weren't always well-received. However, as if he knew that would be the case, Soderbergh was always ready and waiting with a mainstream offering. Whether it was CONTAGION, an OCEAN'S film, or MAGIC MIKE, he was always ready to press reset and give us what we wanted…before serving up another helping of what he thought we wanted.
The fact is that few directors in Hollywood have worked the system as well as Soderbegh. From the mainstream schedule to the festival circuit, he was always able to find a space for his latest idea and get a studio to go along with him. He was a keen adopter of digital filmmaking and saw how it would help him do what he wanted to do and what we wanted him to do. As if all of that wasn't impressive enough, he made his penultimate film as one that virtually thumbed its nose at the red-blooded male moviegoer…and it still went on to become a wild financial success.
Simon is right to point out that there is something behind Soderbergh's statements, and his retirement. However, I don't think its irrelevance or bitterness. For my money, it's statements that come from an artist who is finally exhausted and needs to go do something else. To "dream it all up again" as one legendary rock band once said.
It's entirely possible that he will change his mind and step back behind a camera in the future. It's also entirely possible that this past Saturday was the last time I would watch a Soderbergh film unfurl on a big screen.
No matter what turns out to be true, it comes from a place of one artist's conviction…not his irrelevance.