This weekend, I mentioned that I intend to embark on an unofficial Best Picture project. As of the moment I wrote it, there were 22 of the 84 films that I'd never seen, and I figured that I might as well start slugging away to get to them all.
The idea was in part inspired by my brother, who has far fewer than me to go (he's down in single digits). It was likewise inspired by James Blake Ewing, who is constantly crowing in my ear to focus on watching the unseen. However, when James saw that this was what I had in mind, he expressed hesitation.
His comment didn't say so in so many words, but he seemed to be expressing that watching a selection of films declared "the best pictures" might lead to malcontent and letdown. He's not entirely wrong…but then again, I already knew that.
This past weekend, I scratched three off what was then a list of 23: THE LIFE OF EMILE ZOLA, CHARIOTS OF FIRE, and ORDINARY PEOPLE. In a neat co-incidence, all three are dubious BP's. CHARIOTS OF FIRE and ORDINARY PEOPLE took the prize over films now seen as far more deserving. In the case of the former, it's REDS (which took Best Director for that year). Heck, for CHARIOTS OF FIRE, one could even make a case for RAIDERS OF THE LOST ARK – the film of the five that were nominated that has easily taken the highest perch in the lexicon some thirty years later. In the case of ORDINARY PEOPLE, the thought is that the film swiped RAGING BULL of its just desserts. Argue amongst yourselves.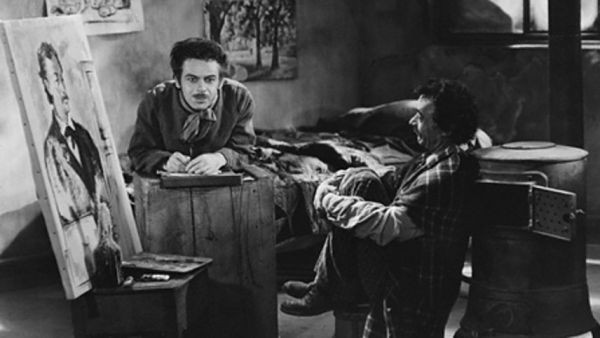 For EMILE ZOLA, I have long contended that the film most deserving of Best Picture that year was one that wasn't even nominated. It's one that has become so much a part of the cinematic landscape, that it's difficult to imagine movie history without it. But what can I tell you, back in 1937, The Academy wasn't interested in talking about a cartoon for Best Picture. Thus, SNOW WHITE AND THE SEVEN DWARVES was a non-factor.
So knowing this, how does one soak up these unseen winners, many of which are considered potentially inferior?
For me, the answer came not just by watching what was happening on-screen, but also by considering what was happening in the world.
CHARIOTS OF FIRE was released in 1981, a time where England was in a state of civic unrest thanks to the policies and decisions of Margaret Thatcher. Is it possible that the rather large British contingent of The Academy looked at a film about simpler times and were romanced by the way they were? Is it possible that they quietly yearned for a moment when their country was united and determined, rather than being torn apart from the inside?
Or, considering the way much of the western world had turned a corner by 1981 and was in the beginnings of an era of prosperity, is it possible that a large quotient of voters didn't gravitate towards a story that challenges the system, and instead rallied behind the story of persevering for glory?
Hard to say.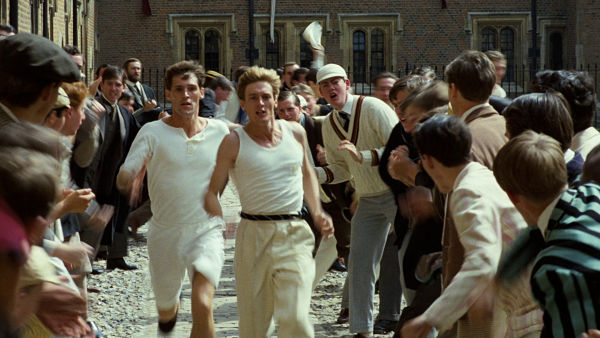 One year prior, the rallying flag was being waved by ORDINARY PEOPLE (which is a fine film, even if it isn't RAGING BULL). The funny thing about ORDINARY PEOPLE is that it would mark the third time in four years that Best Picture was given to a film about men and women sitting around and talking. Our lives as boyfriends, girlfriends, husbands, wives, fathers, mothers, sons and daughters were suddenly of great interest to The Academy.
Why?
Is it perhaps because America was finally coming out of an era of great civic unrest, and the conversation had shifted to the state of our homes and families? Or was it a feeling that even though The West was going through an era of great prosperity, that we were dealing with great unrest within our own homes…and that a film like ORDINARY PEOPLE embodied the times?
Again, hard to say.
The fact of the matter is that Oscar gets things wrong about as often as they get things right. They take a straw poll based on track record and politics and seldom allow any film or performance to truly settle in, breathe, and establish its place in the cinematic landscape. There's nothing wrong with this – every other awards body does the same thing, and most of them are wrong about as often. It's the cost that comes when one benches legacy for immediacy.
For me, that will be what keeps me fascinated as I work through those final twenty-two. Not just a general curiosity about how these films are better than titles like HIGH NOON and DOUBLE INDEMNITY, but what was happening in the world around us that might have influenced voters and allowed these films to speak at a higher volume.