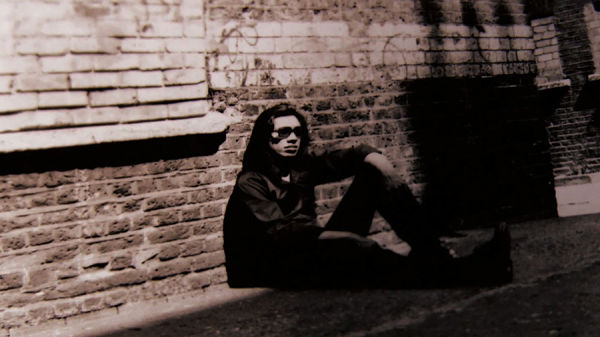 Last weekend I watched the Oscar-nominated documentary SEARCHING FOR SUGAR MAN. While I enjoyed myself at that particular screening, I came away unsure of what I'd just seen. I wasn't in love with the film, and it certainly seemed like a film I should be in love with. Something was amiss.
Was I unfairly comparing it to all the other amazing docs I'd seen in 2012? Had I (also unfairly) set my expectations too high? What was that nagging feeling that persisted so long that I never did take pen to paper and review the film.
Then yesterday, I was directed to Ropes of Silicon, and suddenly my misgivings had a hint of an explanation. I hadn't fallen for the story because it wasn't really the full story. It was another documentary where reality was being somewhat slanted.
The film presents the following:
Rodriguez recorded two studio albums that went nowhere.
Rodriguez was rumoured to have killed himself on-stage.
Rodriguez's music found a second life in the anti-apharteid movement in South Africa.
Two music lovers – one writer (Craig Bartholomew Strydom) and one record shop owner (Stephen 'Sugar' Segerman) took it upon themselves to discover what happened to Rodriguez.
The Ropes article counters with these facts and theories:
While neither Rodriguez album sold, he amassed a widespread cult following.
Rodriguez played as the opening act for Midnight Oil in 1981, so his non-suicide wasn't such a mystery.
Rodriguez's music was a large part of the anti-apharteit movement, but also played in England, Australia, America, and many other pockets of the world.
The two music lovers had many resources available to them, even in a pre-internet age. So much so, that the lengths they went to "find Rodriguez" make them some of the worst detectives in history.
So what we have at best is a slanted story, and at worst is a skewing of the facts.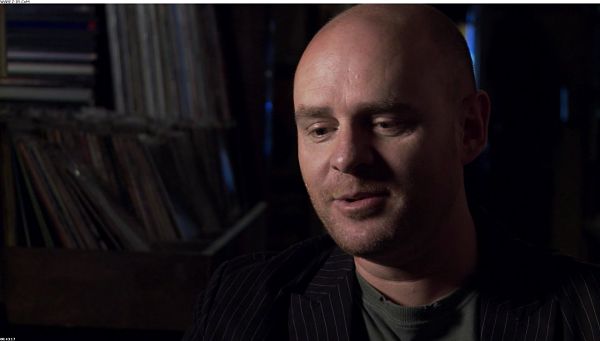 The directors of SEARCHING FOR SUGAR MAN are hardly the first to do this, and it should be understood up front that every documentarian skews their footage to tell the story they wish to tell. Where that leaves us to wonder is, as my friend Corey Atad would say, the difference in a documentary between fact and truth.
Nothing that SEARCHING FOR SUGAR MAN presents is made up. Everything the film presents is fact – from the lack of Rodriguez's commercial success to the passion these South African enthusiasts had for the music. However, the film has gathered the facts around some particular characters. The thrust of the story comes from Strydom and Segerman, since it is primarily told from their perspective as fans. There is a little bit of perspective added from producers on the genius of his music and how distinct it was for the times, but precious little is discussed with other musicians, current musicians, or heck – Rodriguez himself! So while the details of the story as they are told by Strydom and Segerman are, to quote the musician himself, "cold fact", it must be understood that they cloud the truth.
The truth is that while Rodriguez is a musician that never got his due, that he made a go of things far longer than this doc would suggest. The truth is that he was never as hard to find as this film would have you believe, even if your first attempt was to "follow the money". The truth is that Rodriguez is that while he was never a household name, Rodriguez wasn't as deep an underground act as a viewer of this film would think. And the truth is that this film, while lovely, is an elaborate fan letter from two fans.
I'm holding SEARCHING's feet to the fire here, however it is only the latest in a string of documentaries that blurs the line between fact and truth. Some films have held their hands up and said "we just filmed what we saw", others have used the confusion to further build the myth of all involved. It's never malicious, but one has to wonder about its effect on the subject matter and the art form as a whole.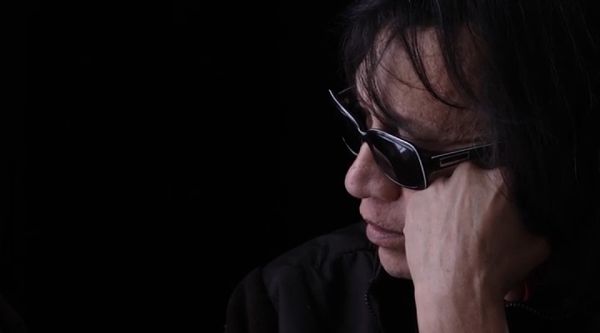 The swell of interest for Rodriguez and the financial success that's coming with it is a good thing. By any measure it is long overdue, and an inspiration for any artist who feels like they missed their chance. However, it is undeniably spurred by the documentary, and that documentary shone the spotlight on a 'coulda-been'. The documentary wasn't telling the tale of how Rodriguez's label screwed him out of money (lots of labels did that to lots of artists)…it told the tale of wandering minstrel who wandered his way into complete obscurity.
This is the documentary's version of "the truth", and for many who saw the film it is "the truth". They have collected the information like broken pieces of tile, and presented this mosaic for us to consider. It makes for a pretty picture, so pretty that we forget that the information is broken.
This is what happens every time a documentarian offers up a piece of work – their own bias is in there somewhere. The bias could be political, social, artistic, or ethnic. It seldom comes with mal intent, but it is always there whether the documentarian wants to admit it or not.
I think what my mild unease with SUGAR MAN has underlined, is the key for what documentary films face when balancing truth and fact within the stories they tell. I believe that we have all accepted that these films come with some latitude in their adherence to "what happened". Not only is it human nature to shuffle the deck, but it underlines how we all recount our stories differently. However, when a filmmaker wanders outside of that latitude and begins to pull our perception, I can't help but think that they do their subject a disservice. While I'd never go so far as to suggest that the filmmaker is lying, it certainly feels like some measure of deception has taken place when we in the audience learn what was omitted.
None of this was on my mind as I walked home from SERACHING FOR SUGAR MAN. As I said off the top, all I knew was that something was amiss. I walked away with a new interest in Rodriguez, and a smile that he was able to enjoy his South African return to the extent that he enjoyed it…but I walked away wanting more.
Maybe that is the ultimate result when a documentary muddles fact and truth: they skimp the portion one, and somehow leave us wanting seconds of the other.