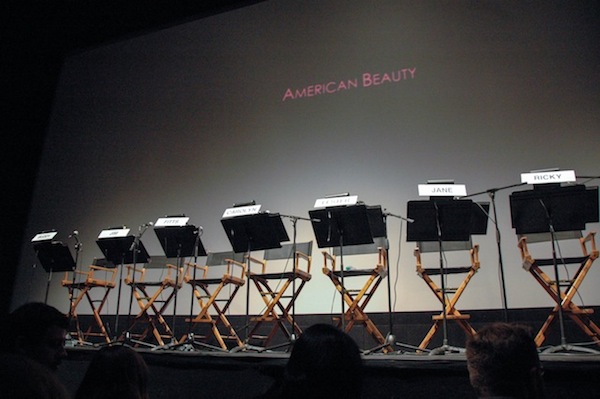 Yesterday afternoon, I told someone how excited I was to attend this event…and to my surprise this person asked "why?". They mentioned that it seemed like a short-sell of a well-loved piece of work, and that without movement about the stage, it would only be something half-realized. Given that I'd never attended anything of the sort, I had no comeback.
But now I do (More on that later).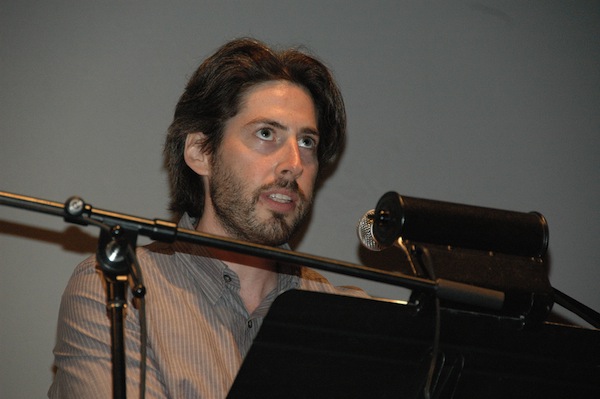 "This event" was a special addition to the TIFF 2012 line-up which was announced midway through the ticketing process. A table read of Alan Ball's Academy Award winning script for AMERICAN BEAUTY, as directed by Jason Reitman. Reitman has been staging these events in Los Angeles and New York already, interpreting screenplays like THE APARTMENT, THE PRINCESS BRIDE, and RESERVOIR DOGS. Reitman reads the descriptive bits of the script and he assembles various actors to take on the iconic parts.
For this event the cast went as follows:
Bryan Cranston as Lester Burnham (Kevin Spacey)
Christina Hendricks as Carolyn Burnham (Annette Benning)
Mae Whitman as Jane Burnham (Thora Birch)
Sarah Gadon as Angela (Mena Suvari)
Nick Kroll as Col. Frank Fitts (Chris Cooper)
Adam Driver as Ricky Fitts (Wes Bentley)
Paul Scheer as Buddy Kane the Real Estate King (Peter Gallagher)
In introducing the cast, Reitman said that were the film to be made today, the only person he could envision playing the lead is Bryan Cranston…and the moment Cranston spoke the iconic "My name is Lester Burnham, I'm 42-years-old", you could tell he was right. As his opening monologue continued, you could feel a buzz of excitement in the room. We might have all gathered just to see actors we like, but suddenly it was evident that we were witness to something special.
As the show went on, many things became clear. The first was that we were dealing with a team of pros. This read-through was a first pass, not something that had been worked and rehearsed. The actors all gathered for the first time only 20 minutes before showtime. For the most part, you'd never know it. Chemistry became palpable, beats were hit amazingly well, and characters became well-established. That leads me to the second detail that quickly became clear – nobody was sitting on stage to do an impression of an iconic part. Everyone made their parts their own (which is daring), and the interpretations were unilaterally successful.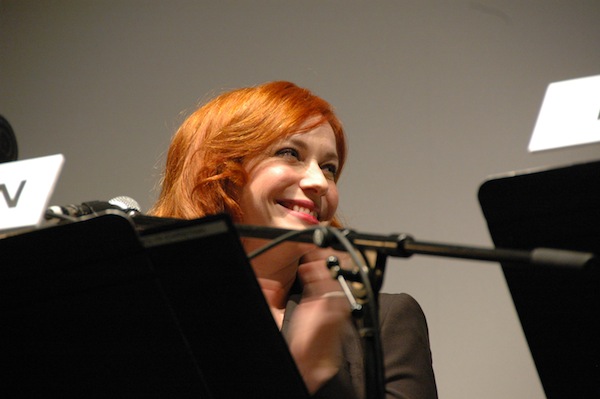 The star of the show was clearly Cranston. The script for AMERICAN BEAUTY is very Lester-heavy anyway, but the man left no doubt about why he is one of the best in the business. He played Lester's stoned moments with just the right amount of dopiness and spoke his introspective lines with warmth. He wasn't doing Walter White, he wasn't doing Hal from Malcolm in the Middle, he wasn't even doing Kevin Spacey.  He was quite clearly doing "Lester Burnham"…just not a "Lester Burnham" we'd heard before.
Besides Cranston's acting clinic, there were other memorable moments including the impressive dramatic turn from the usually goofy Kroll, the melancholy chemistry between Driver and Whitman, and Gadon's wonderfully snide play on the rose-peta-draped sex kitten made so famous more than a decade ago. As if that wasn't enough, the night also featured Christina Hendricks faking an orgasm. What more could you want?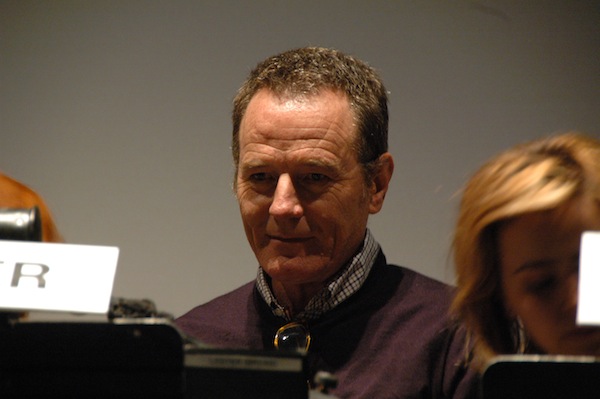 So back to the question of "why?"
The screenplays of our great films are treasure chests. Beyond the crackling dialogue they contain, there are also unknown inclusions like direction and description. For instance, the screenplay of AMERICAN BEAUTY says "Even in sleep, Carolyn looks determined"…and her moment of realizing that Buddy Kane is there for the taking, Carolyn's expression is described as "enraptured, like a fervent Christian who's just come face to face with Jesus".
We're in an age where every planned remake is immediately bemoaned…but ask yourself, if you had the chance, wouldn't you be curious to hear what Seth Rogen could do with Jeff Lebowski? How about Laurence Fishburn as Mr. White in Reservoir Dogs? Events like this allow for a one-night-stand between gifted actors and wonderful words. The results allow for seeing things in the story you might not have noticed before, and a new appreciation of the original work.
This night in particular is the sort of special event that defines my TIFF-going experiences from year-to-year. To use the old cliché, it's a once-in-a-lifetime experience, and I couldn't possibly have thought of a better start to my 2012 festival.
Note: All photos in this post are my own work. If copying and using for other posts, please credit or link back. – RM