Any story can be told so many different ways. Details can be played up, or glossed over. Characters can be seen as tragically flawed, or hapless fools. It all can be spun, and respun, to suit the whimseys of the storyteller and what they want to say. These tendencies affect fiction, fact, myth, and legend. They always have, and they always will. And yet when these tendencies wrap themselves around our own stories, we continually find ourselves surprised.
You'd think we'd have learned by now.
STORIES WE TELL is a documentary about the life and times of Diane Polley – mother of the film's director, Sarah Polley. Diane passed away when Sarah was a little girl.
In wanting to tell Diane's story, Sarah turns the camera on her father and her siblings to tell the tale. However, as we start listening to the story of this woman, it soon becomes clear that painting a proper picture will require a lot of different people taking their turn with the brush. In time we begin to understand that the story isn't just Diane's, but Sarah Polley's story too.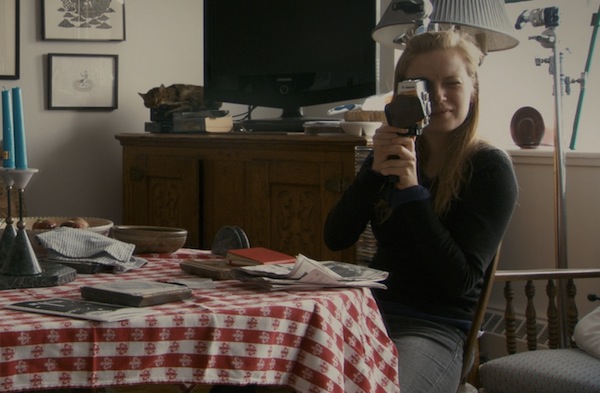 We've all told our share of stories. Likewise, we've all played our parts within stories. In these stories, we might be the centre of the solar system that everything orbits around, or we might only be a small-but-vital star in a much larger galaxy. The point is that we've all played our parts in some grander scheme that will eventually be told and retold.
What STORIES WE TELL is fascinated with is how one event can be told so many ways, affect so many people, and can still refract into so many different colours for so many of those involved.
It seemingly all begins with an examination of truth and identity. Think about what you believe to be true: about your own life, about your past, about your community. You might see it all with a certain stability, or conversely as a complete mess. Is it possible, that the facts you think you have are in fact only well-backed-presumptions? Is the reality that we all wear our "Sunday best" for public perceptions, and keep the more complicated parts of ourselves hidden to feed an image? This is not to suggest that we live in a culture of deception; more to emphasize how "the truth" is often further out of our grasp than we realize.
That leads to the question about identity. If our identity is comprised not just from what we do, but from where we came from and what we know, how susceptible is our identity if any of that proves to be incomplete. We carry ourselves with a certain confidence based on what we know and what we see. What if some constant we believed to be true was suddenly proven incorrect? Would that suddenly alter our entire identity? Would we just accept the new reality and move forward, or would we suddenly see everything behind us and everything to come in a new light?
It's these elements that Sarah Polley underlines with STORIES WE TELL: What is and isn't "true" and how that shapes what we believe about ourselves. Furthermore, she is fascinated by how these details play into how a story is told by one person or another. We're already aware of how a story can be skewed depending on the vantage point of the storyteller. What Polley helps us understand is the way the story can be skewed based on the emotional investment of those who tell it. A plain truth might get sadder or more virtuous depending on how the storyteller sees it – how then does that sway the audience and their impression of "the truth"?
We forget sometimes that when we hear someone recount a story – whether it's about a missed opportunity, or just what they did last night – that we are at the mercy of the storyteller to dictate what we will take away. To this end, the storyteller can cheat to prove their point…and just to prove it, STORIES WE TELL cheats. The documentary cheats in a wonderful way, and reveals its hand just as it underlines the nature of cheating in recounting a story. Does cheating in such ways make a story less genuine? Not at all. Does the way this documentary cheat make it any less genuine? Quite the opposite.
What we watch unfold in STORIES WE TELL isn't just a family learning the truth about its roots, but how that truth affects all involved – including the filmmaker. It's a story without heroes, and without villains. Instead it is dotted with a cluster of people gathering together to paint an honest portrait. No one of them can tell the whole tale, and it will affect them all in different ways. The film allows Polley and her family a way to come to grips with a deception. By presenting it as truth, they are able to forge it into their own identities.
By the time it's all over, neither truth nor identity have been broken. Much the opposite, they have been made even stronger.
Matineescore: ★ ★ ★ ★ out of ★ ★ ★ ★
What did you think? Please leave comments with your thoughts and reactions on STORIES WE TELL.