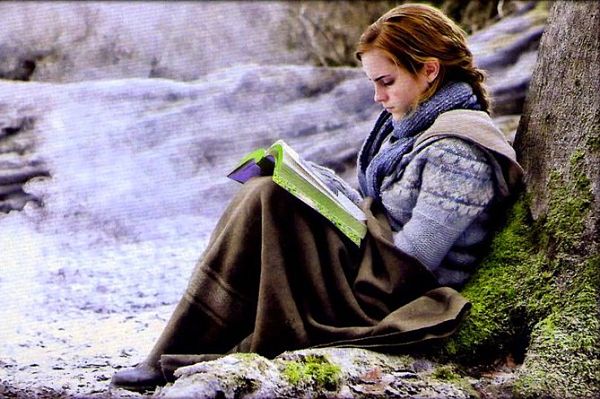 Every January, as if spurred by thoughts of resolutions, I find myself reading up a storm.
I'm not sure what it is that gets me full of vim and verve in a literary sense. I'd wager the stack of books I'm given by friends and family every Christmas serves to fuel the fire. Or perhaps something in the back of my head thinks I should get a jump on things if I'm going to make this the year where I read more than forty books (never happens). Whatever the reason, most Januarys you'll find me with a book at the ready at any given moment. (PS – feel free to follow me on Goodreads)
Right now, one of those books is Cameron Crowe's Conversations with Wilder, and that got me thinking: Books about film…why don't I read more of them?
A quick skim of my Goodreads profile tells me that I'm not imagining this. Even though I read a reasonable amount, and many of my choices are inspired by the films I see, that books about film and filmmaking are sorely lacking on my shelves.
I still have Truffault's book on Hitchcock to read, but after that my nonfiction shelf empties. In the past, I've read books like Down and Dirty Pictures, Easy Riders Raging Bulls, In The Blink of an Eye, and Roger Ebert's Life Itself. Beyond that though, I feel tragically ill-read.
I feel like I'm missing out – like I'm missing a chance to expand my cinematic understanding on the morning commute.
The thing is of course, there so many books out there that I wouldn't even know where to start.
Anyone got any suggestions – a book that they read recently, or even not-so-recently, that really furthered their passion for film.
Update: A few great suggestions have been coming via Twitter. In addition to the titles noted in the comments below, here are some of the ideas I've been getting 140 characters at a time:
@matinee_ca mystery train by griel Marcus, even though not film specific is the best cultural crit book ever and will help your writing.
@matinee_ca Or Jim Hoberman's "Film After Film", which is a good reading of 21st century digital political cinema.
@matinee_ca I'd say FILM AFTER FILM by J.Hoberman (my current book) or THE DICE MAN by Luke Rhinehart (I think that's the author)
Keep it coming – Hatter needs some titles!