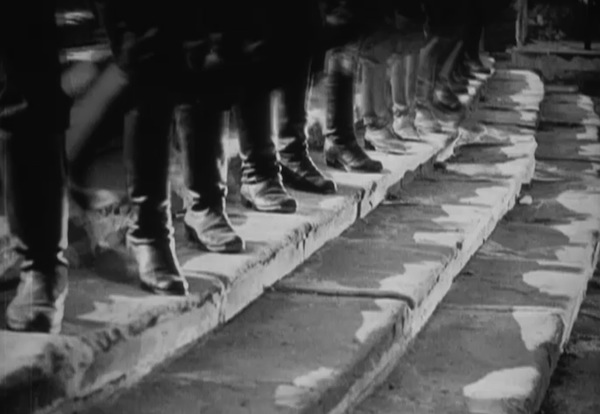 Tomorrow I'll be posting this month's Blind Spot entry – the tenth in the series. Today though, I'm casting an eye towards entries thirteen through twenty-four.
See the great thing about being surrounded by such film-literate friends (and family members), is that they can point me in the right direction. Looking back on this year for instance, I might not have caught up with films like A MAN ESCAPED, FIVE GRAVES TO CAIRO, CARNIVAL OF SOULS, CUBE, and GRAVE OF THE FIREFLIES were it not for the specific suggestion of others.
So in thinking about next year's Blind Spot Selections (yes, I'm keeping this series rolling), I'm turning the curation over to anyone who reads this post.
Over on my Letterboxd profile, you'll find fifty-plus titles that I haven't seen. Choose the eleven you believe are most egregious and the top choices will make up next year's list. For bonus points, if there's a film that isn't listed there that you know I haven't seen (or think I haven't seen), feel free to make note of it.
One note: I'm being especially shamed over my lack of BATTLESHIP POTEMKIN know-how, so that's an automatic selection to the tally. I now need eleven more.
So have at it folks – what am I watching in 2013?
Edit:
So with 20 or so of you having weighed in, here are some front-runners…
THE BIRDS
THE KID
SUNRISE
LES DIABOLIQUES
IKIRU
THE PASSION OF JOAN OF ARC
BIG TROUBLE IN LITTLE CHINA
THE BATTLE OF ALGIERS
PERSONA
LE GRANDE ILLUSION
L'AVVENTURA
TOKYO STORY