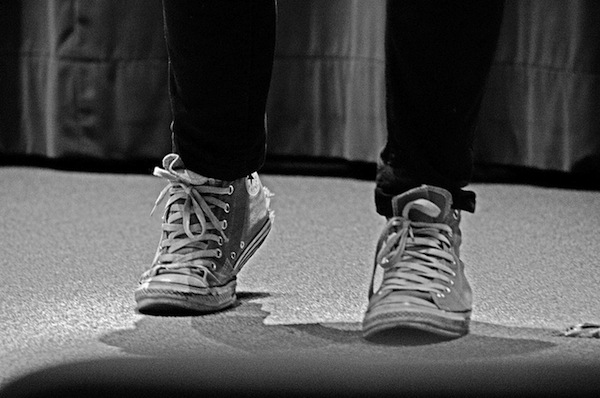 So – what'd I miss?
Machete is still killing, Riddick still can't see, and Robert DeNiro has gone back to making crap, right? Know what I did miss? Many of you. Between not being able to respond to comments, and not being able to read much of what my fellow bloggers have been writing, I feel like I've been off on my own island.
It's nice to visit islands of course, but eventually one does feel somewhat stranded. So even though I've been soaking up the content this last little while, I'm anxious to get back to normal…back to writing and more importantly back to reading.
Help me on the latter part, won't you? If you've come across something good from the last few weeks, flip it my way (comment, tweet, email, etc). In the meantime, here's a few nuggets I came across as I tried to get back into the routine.
.
For your listening and reading fulfillment, I give you…
.
The boys at Mamo don't miss a beat, climbing right back on the horse the moment TIFF ends. Give a listen as they discuss the silliness that one blogger got himself into, and Matt Price's plan to ride into the sunset.
This week's trip to the multiplex likely has me pointed towards PRISONERS. That's one of the flicks Anna caught back at TIFF that I did not. Her review of it has some pretty good things to say about the Villeneuve film, so hopefully I'm in for ood things.
So under the heading of "you learn something new every day", Swedish people don't like Finnish films. Allow Jessica to explain.
I'm not sure what excites me more: the fact that YOU'RE NEXT is finally seeing the light of day, or the fact that audiences like Aiden are taking so well to it.
As you may recall, I've been trying to increase my film reading this year. Rich Watson got in on the action recently by flipping through Roger Ebert's "Life Itself" – a great place to start of I do say so myself.
Kate has recently found herself fascinated with teenage boys. Wait…that's not…oh, nevermind.
The Flick Chisk has taken a long hard look at the so-called curse of winning Best Supporting Actress, and mulls how it pertained to Renee Zelwegger.
.
For the Tweet of The Week, I love this sort of random declaration…
.
That asshole Robert Frost

— Jim Laczkowski (@instantjim) September 20, 2013