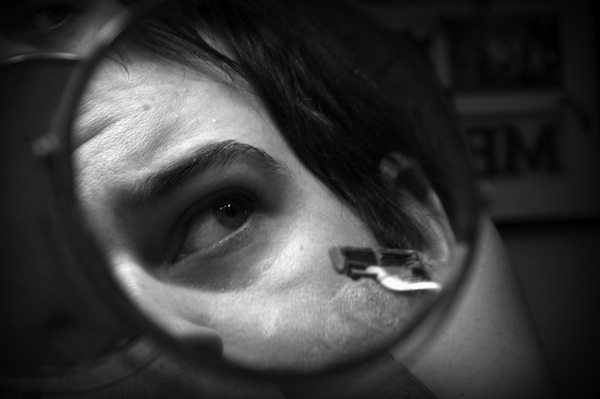 In case you didn't notice it on Monday, the feedback question for the next Matineecast is making the rounds:
What's on your movie-going bucket list? A festival you want to attend…a theatre you want to visit…a special screening you'd like to be party to… Do tell before I record episode sixty-eight tomorrow night!
The schedule around here is still a bit out-of-sorts, but there's a reason for that which will be revealed tomorrow morning. In a way, it's not such a bad thing that the regular schedule has been thrown off, as harvesting some links on a Wednesday allows me a chance to finally share the love after almost three weeks since my last go-round.
So as to be expected, there's still a wee bit of TIFF talk below, but as September turns to October, that will become a more and more distant memory.
In the meantime, for your listening and reading fulfillment, I give you…
It's September, and wouldn't you know it, Tank and Fogs are going back to school.
So it turns out not everybody loves CLOUD ATLAS. Take a look at Kurt's dismissal – might make for a good primer for my discussion with him on tomorrow night's Row Three Cinecast.
Then there's GMan who joined Lindsay and I for a screening of THE MASTER at TIFF and is one-up on me i n that he was able to actually write a review of it already.
At Inspired Ground, Andina takes a look at the wonderful styles featured in MIDNIGHT IN PARIS.
Five years ago, The AFI re-jigged their Top 100. Dan Heaton took a look at the revised list and put together his post of the top five revisions to the list.
Mettel Ray has started scratching essential films off her to-watch list, and this week she got to one I truly dig: Ridley Scott's BLADE RUNNER.
I didn't see much of Sam Fragoso around TIFF, primarily because he and I were running in different loops. Not long after he left, he started wonder about the trustworthiness of film critics.
Over at Reel Insight, Rachel recently rewatched INGLOURIOUS BASTERDS (which she adores), but seems to have come across a fly in the ointment.
I'm launching a movement to talk Jessica into attending TIFF 2013. Drop her a note and tell her she should jump on it. In the meantime, she has sparked a great discussion about the etiquette surrounding the trailer reel.
Alex Kittle is at it again. How my apartment isn't covered in her artwork by now, I'll never know.
The Tweet of The Week this week isn't about 140 characters of pure wit, but it is a sight of pure movie-geek bliss. Look behind the dvd my new friend Dor is holding up, tell me what you notice about how her movie collection is organized:
We have a winner. Thanks @garmonbozia @lousypictures http://t.co/CLXn2ITs
Enjoy!