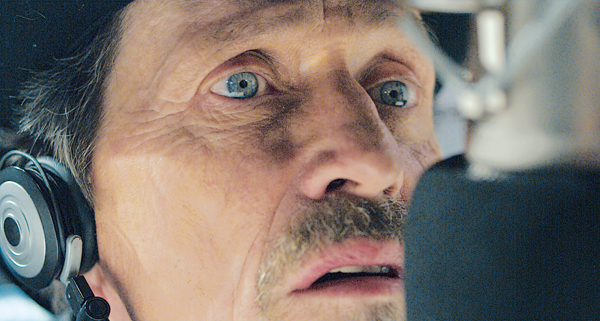 Just one week later, we have returned.
We're rolling on short rest this week, mostly in an effort to set up the rest of this fall's schedule. I suppose I COULD have just waited an extra week after TIFF to get going, but four weeks in between full episodes already seemed so long.
So here you have it. If you already listened to last week's episode, enjoy the additional content. If you haven't, then double your pleasure!
I really do want to send out one more word of thanks to this episode's guest. Not only did she slide into the guest chair with somewhat short-notice, but lordy does she ever bring the goods! Lots of insightful conversation is up for grabs this week, and that doesn't even count what I had to cut out for time. Really happy that Kate made the trip up to my neck of the woods on a Saturday morning – hopefully I can get her back on the air soon.
So help yourself to some turkey and pumpkin pie and get ready for the Thanksgiving Episode.
Here's what's in store in episode ninety-six…
Runtime
74 minutes
Up for Discussion
1. Introduction
2. KNOW YOUR ENEMY– Q& A with this week's guest Kate Bradford from Kate Has a Blog (2:52)
3. COME TALK TO ME – Fielding some listener feedback that gives thanks (17:01)
4. THE NEW SLANG – Review and reaction to GRAVITY (26:20)
5. THE OTHER SIDE – Kate couples YOUNG ADULT (51:33)
6. THE OTHER SIDE – Ryan couples GROUNDHOG DAY (62:02)
You can subscribe to the Matineecast via iTunes or RSS
Comments and feedback are welcome, and thank-you very much for listening.
Enjoy!
Podcast: Play in new window | Download | Embed