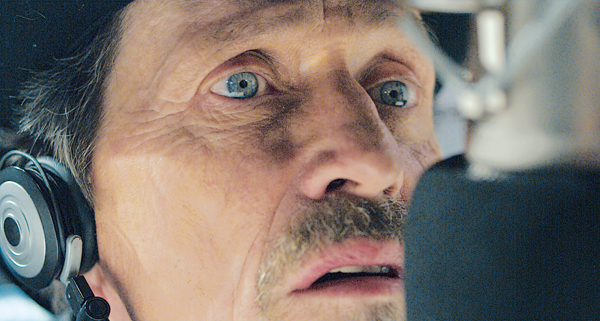 My friends, it's been a fantastic birthday.
This year I kept things much lower-key than I have in the past, and perhaps in a sign of my old age, I found it very much to my liking. As I moved to and for through my wonderfully low-key birthday weekend, I was kept in a constant state of joy thanks to the many well-wishes that were getting sent to me by my fellow bloggers and podcasters. So while I've said it a few times already, let me say it once more: I'm a lucky man to have the sort of readers, listeners, friends, and family that I do.
As for the podcast, it gets in on the birthday celebration by continuing the newfound tradition of discussing an old favorite. Considering how much I've latched on to Billy Wilder over the last twelve months, the choice of film was a no-brainer. As for my guest, I reached out to someone who has become as good of a friend as one could want for, and has done it with a great deal of generosity and grace.
Finally, I made one more change to the show. I know last week I said that going forward I would be using My Morning Jacket as the official theme song of The Matineecast, but in listening back, I didn't feel like it struck quite the note I wanted. So this week, I've gone with a different choice – one that I'm more apt to stick with going forward.
The Birthday party os just about over, but there's still tea and cake. So help yourself and listen in as I start my 35th spin around the sun.
Here's what's in store in episode eighty-six…
Runtime
71 minutes
Up for Discussion
1. Introduction
2. KNOW YOUR ENEMY– Q& A with this week's guest Jess Rogers (2:30)
3. COME TALK TO ME – Fielding some listener feedback on the best films of the last 35 years (13:45)
4. THE NEW SLANG – Review and reaction to THE APARTMENT (27:53)
5. THE OTHER SIDE – Jess couples DOUBLE INDEMNITY (47:16)
6. THE OTHER SIDE – Ryan couples EASY A (58:06)
You can subscribe to the Matineecast via iTunes or RSS
Comments and feedback are welcome, and thank-you very much for listening.
Enjoy!
Podcast: Play in new window | Download | Embed