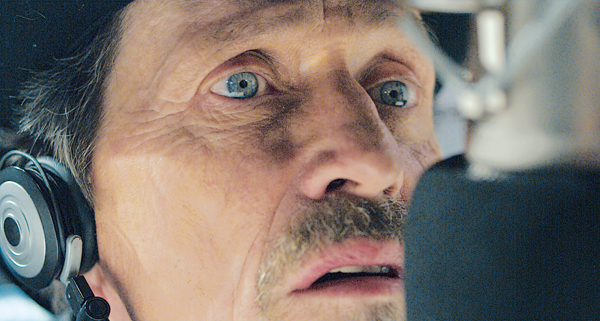 After a year's worth of podcasts recorded on patios, coffee shops, bars, diners and donut shops, it was nice to come home to close the year out. It also felt fitting to open our doors to company given that this is the time of year to gather with the people you care about and raise a glass.
Speaking of people I care about, I'm glad I was finally able to bring one of my local friends on the show. I've been hanging around with Courtney for a year-and-a-half now, so his appearance on a full episode of the show is mildly overdue at least!
As is to be expected, this episode is lengthy – matter of fact it's the longest Matineecast episode ever. It beat the old mark by about five minute, and appropriately enough the old mark was held by the "2011 in review" episode. I'm thinking this cements the fact that I will never record a year-end episode that runs less than an hour and twenty minutes.
Once again I bring you an episode that is far more collaborative than most, and I want to thank everybody who helped me bring it together. I couldn't be happier with the results, and it's a fitting send-off for a year where going to the movies introduced me to so many wonderful people – both around the world and here at home .By the way – For my favorite part of the episode, go straight to chapter seven, or the sixty-one minute mark.
Finally, if you're curious about the songs used as bed music, the track list can be found below in the show notes.
Here's what's in store in episode seventy-five…
Runtime
91 minutes, 45 seconds
Up for Discussion
1. Introduction
2. KNOW YOUR ENEMY– Q& A with this week's guests Courtney Small from Big Thoughts from a Small Mind and the lovely Dionne Dornford Small (2:36)
- Our Top Five of 2012 -
3. THE FIVES (13:07)
4. THE FOURS (23:40)
5. THE THREES (30:15)
6. THE TWOS (42:16)
7. Past Guests Return with Their Top Picks (61:33)
8. THE ONES (65:34)
Tracklisting
(00:00) "Youth Without Youth" by Metric
(04:16) "Small Town Moon" by Regina Spektor
(07:09) "Love Don't Leave Me Waiting" by Glen Hansard
(11:18) "Lost" by Frank Ocean
(15:07) "Locked Out of Heaven" by Bruno Mars
(18:57) "I Love It" by Icona Pop
(21:30) "Sixteen Saltines" by Jack White
(24:02) "Thank God for Sinners" by Ty Segall
(26:40) "Make It Home" by thenewno2
(29:50) "Live and Die" by the Avett Brothers
(34:10) "Into Giants" by Patrick Watson
(38:30) "Broken Merry-Go-Round" by Kacey Musgraves
(41:55) "Ho Hey" by The Lumineers
(44:23) "I Will Wait" by Mumford & Sons
(48:55) "Old & Grey" by Maps and Atlases
(54:35) "Video Games" by Lana del Ray
(59:10) "Angels" by The XX
(61:33) "Bright Whites" by Kishi Bashi
(65:35) "Who" by St. Vincent & David Byrne
(69:21) "Call Me Maybe" by Carly Rae Jepsen
(72:22) "Thrift Shop" by Macklemore
(76:15) "Capsule" by Menomena
(80:13) "The House That Heaven Built" by Japandroid
(84:52) "Do It Anyway" by Ben Folds Five
(89:15) "The Only Place" by Best Coast
You can subscribe to the Matineecast via iTunes or RSS
Comments and feedback are welcome, and thank-you very much for listening.
Enjoy!
Podcast: Play in new window | Download | Embed