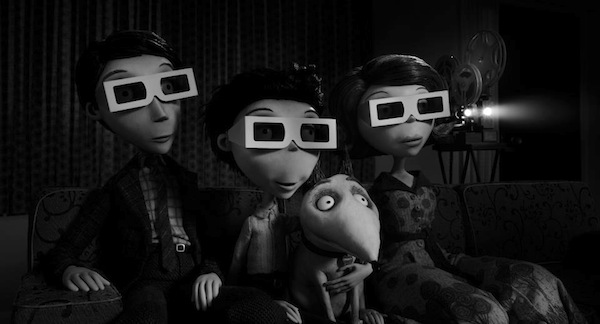 You might think that after three weeks of cinematic onslaught that I'd give my eyes and my brain a rest. You might also think that with the beginning of a new TV season, that my film watching would slow down.
Silly rabbit.
Looking ahead, I know for sure that next week's tally will be on the lighter side, but that has more to do with business this weekend than it does an absence of movies to watch. Truth be told, there aren't enough hours in the day right now to get through my sizeable to-watch stack! 
Here's The Week at Hand…
Screenings
PRISONERS - Gotta love sitting down for a film that plays out better than you thought it would…
RUSH - …or other times, a film that play exactly as well as you thought it would.
Blu-Rays/DVD's I've Never Seen
ESCAPE FROM NEW YORK - Caught as part of Michael Phillips' sci-fi series on TCM.
SOYLENT GREEN - You'll never believe what it's made of!
THE ANDERSON TAPES - Always fun to watch young Sean Connery play parts other than 007.
PINK RIBBONS, INC. - At the risk of sounding like a dick, I think this film should be in heavy rotation during Breast Cancer Awareness Month
BATTLESHIP POTEMKIN - Hell yes.
Blu-Rays/DVD's I've Watched Before
THE AMAZING SPIDER-MAN - I still stand by this film.
GOOD NIGHT, AND GOOD LUCK - I caved and upgraded my dvd to blu-ray.
APOLLO 13 - For podcasting purposes.
SENNA - Watching RUSH points out just how amazing a film this is.
Boxscore for The Year
221 First-Timers, 144 Re-Watched
94 Screenings
365 Movies in Total
How's about you – seen anything good?