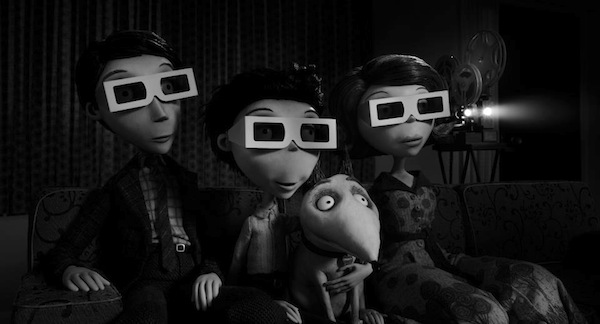 Three weeks worth of watching comin' atcha, including the annual spike in screenings.
Here's The Three Weeks at Hand…
Screenings
THE PAST - Taking one turn too many does not ruin an entire story of goodwill. Discuss.
A STORY OF CHILDREN AND FILM - Loved that it didn't try to be definitive.
12 YEARS A SLAVE - Not to be predictable, but it was my favorite.
LIKE FATHER, LIKE SON - Subtly beautiful
CINEMANOVELS - I try not to kick the little guys, but no.
DALLAS BUYERS CLUB - Dear Matthew; You Complete Me.
THE WONDERS - Gotta love leads that are pretty and pretty funny!
THE DOUBLE - Will make a great double-feature with BRAZIL.
NIGHT MOVES - Possibly my favorite Reichardt yet!
THE UNKNOWN KNOWN - Even Rumsfeld doesn't speak Rumsfeld.
THOU GILD'ST THE EVEN - Not as charming as it thinks it is.
WE ARE THE BEST! - This on the other hand has charm coming out of its ears.
THE GREAT BEAUTY - Can I go to Italy?
GRAVITY - We'll discuss this next week.
THE STAG - The perfect mid-week palette-cleanser.
THE WIND RISES - Beautiful, though I will need to revisit it.
R100 - That's some crazy shit right there.
THE AMAZING CATFISH - A tender look at the very nature of family.
MOEBIUS - Actually that's some crazy shit right there!
THE SACRAMENT - Mr. West, you're better than this.
CAN A SONG SAVE YOUR LIFE? - I don't care if you don't like it.
LABOR DAY - How have I still not had a piece of pie?
SUNSHINE ON LEITH - Pardon me while I download a boatload of Proclaimers
WITCHING & BITCHING - This strikes an unfortunate chord for me.
ATTILA MARCEL - No seriously, I don't care if you don't like it.
UNDER THE SKIN - Dense and aloof. Pretty though.
THE WORLD'S END - For the second time, this time with the Robinson Boys.
Blu-Rays/DVD's I've Never Seen
SPLENDOR IN THE GRASS - Don't have sex – you might go crazy.
OLD JOY -Did some Reichardt studying before the fest began.
GIANT - Holy cow, this makes THERE WILL BE BLOOD look succinct!
CASA DE MI PADRE - OK – that was fun.
THE PRIVATE LIFE OF SHERLOCK HOLMES - The Wilder Watchlist continues.
TRADING PLACES - This first time all the way through, and the first time in a long time.
ZOOLANDER - Ditto.
Blu-Rays/DVD's I've Watched Before
MISSION:IMPOSSIBLE – GHOST PROTOCOL - I needed something lightweight.
FOUR ROOMS - Was Ione Skye always in this?
YOUNG ADULT - I like this one on first blush, and like it even more now.
Boxscore for The Year
214 First-Timers, 140 Re-Watched
92 Screenings
354 Movies in Total
How's about you – seen anything good?