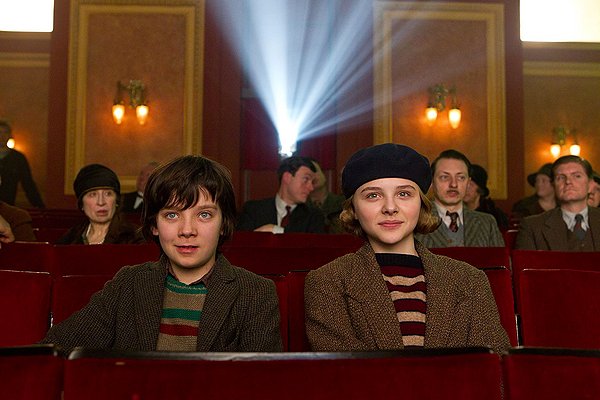 I was back on my feet this week, so my watching habits returned back down to a normal level. Make whatever jokes you will about ten films being a "normal level" for me.
This week had me eclipsing 400 films watched on the year, and barring an act of God, I think it stands to reason that I will easily eclipse last year's tally of 420 films watched overall. If that seems nuts to you, believe me when I say that it seems nuts to me too because I've actually been getting out and around a lot more this year than last year. Perhaps having movies on has just become part of my routine…the same way I used to reach for the stereo, or whatever book I happened to be reading.
I wonder though, if next year I can focus in on films I haven't seen before more than rewatching those I have. Right now it's at about a 50/50 split. I'd love to nudge it up to 60/40 or even 70/30. That might be a project all its own though.
Here's The Week at Hand…
Screenings
CLOUD ATLAS - Wanted to watch it without "TIFF Goggles". I still adore it.
Blu-Rays/DVD's I've Never Seen
FIVE GRAVES TO CAIRO - Speaking of things I adore! The ongoing Wilder quest took a turn for the glorious this week!
THE OMEN - I do so love those pieces of 70′s horror.
MALCOLM - I suddenly feel the urge to build a model tram…
A DOUBLE LIFE - …and read Othello
CANDYMAN - That one's gonna leave a mark.
Blu-Rays/DVD's I've Watched Before
THE GAME - My Criterion blu-ray arrived. I sorta wish Finch had sat down to record a new commentary track for it.
THE MATRIX REVOLUTIONS - Speaking of commentaries, the philosophical Matrix finally wrapped.
PROMETHEUS - So help you if you nitpick.
THE TOWN - Why not? In revisiting this review, I find I like it a bit more these days.
Boxscore for The Year
208 First-Timers, 194 Re-Watched
111 Screenings
402 Movies in Total
How's about you – seen anything good?