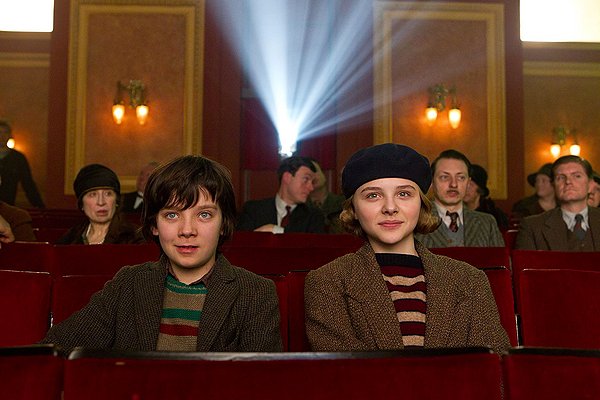 It's no secret I was feeling like death warmed over this week. Honestly, I can't remember the last time I felt this sick for this long. As I sit here this morning, I think the worst is over and I'm finally on the mend, but give me a few hours and we'll know for sure.
I only say that (for the sixth time this week – and I do apologize for that), because if you've been around this site for a little while, you'll know what sickness does to my viewing habits.
That's right folks – it sends 'em through the fuckin' roof. Buckle up.
Here's The Week at Hand…
Screenings
PITCH PERFECT - A lot of people needled me for not liking it, but next to nobody read my review and argued any points I made.
ARGO - Loved it, but have had SO much trouble writing its review. Hopefully tomorrow.
Blu-Rays/DVD's I've Never Seen
SIDE BY SIDE - REALLY interesting doc about the films we watch. Track it down on-demand.
9.79* - A bit of a letdown. Glad I didn't burn a TIFF ticket on it.
THE HOUSE ON HAUNTED HILL - Goofy and creepy all at once. Loved it!
WITNESS FOR THE PROSECUTION - The arrival of a book I ordered on Wilder got me back on my mission to go through his works. This one felt "less Wilder" than most, but was still stellar.
Blu-Rays/DVD's I've Watched Before
CASABLANCA - Apropos that I watched it this week; "As Time Goes By" was our wedding song.
IN BRUGES - I swear the more I watch this, the funnier it gets.
THE BIG LEBOWSKI - Funny story here: I put it on one night as I went to bed, hoping to fall asleep watching it. Two hours later when I was still awake and saw the credits start to roll I though "Ah, fuck!"
CASINO ROYALE - All that SKYFALL talk got me in a 007 mood.
CAPOTE - Remember what happened with LEBOWSKI? It happened again here.
COLLATERAL – (Geez I watched a lot of movies starting with "C") This one was mentioned for a while in SIDE BY SIDE and I realized that it had been ages since I watched it. It still slays.
PICKPOCKET - You must see this.
LITTLE SHOP OF HORRORS - Get your hands on the blu-ray of this, and immediately go to the original ending on the director's cut that was changed for its theatrical run. It's epic.
MOONRISE KINGDOM - What kind of bird are you?
WHO FRAMED ROGER RABBIT - Remember what happened with Lebowski? This completed the trifecta.
Boxscore for The Year
203 First-Timers, 189 Re-Watched
110 Screenings
392 Movies in Total
How's about you – seen anything good?