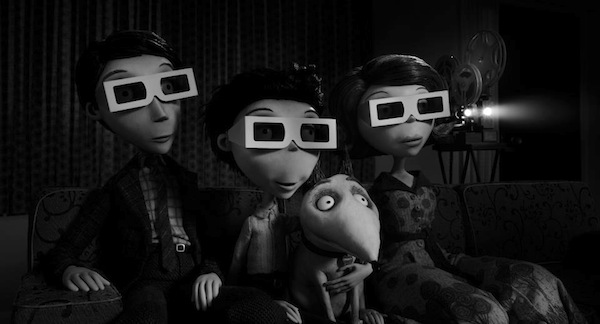 The first week of the year with no trips to the theatre! It says a bit about what's in theatres and a lot about how nutty this week was. There wasn't a whole lot to pick from, though I'm considering taking a whack at MAMA. Actually, if I had a number one pick this week, it would have been seeing UGETSU at The Lightbox.
Unfortunately, my schedule wasn't going to let that happen.
As you can see below, the Best Picture Project has begun in earnest. This oughta pick up a lot of steam starting at the end of next week, since more than half of the ones I've never seen will be aired on TCM. Perhaps I should say a prayer to Our Lady of The PVR.
Y'know, I'm considering starting to list the films I watch pieces of. I wouldn't count them in the actual tally or anything, since as I said many moons ago I don't count the films I'm not 1005 paying attention to…but just to make note of the sorts of things I caught glimpses of.
Thoughts?
Here's The Week at Hand…
Blu-Rays/DVD's I've Never Seen
THE BEST YEARS OF OUR LIVES - Yup. I can see why this one is so acclaimed.
BERBERIAN SOUND STUDIO - One of my biggest regrets from TIFF 2012, many thanks to James McNally for setting me up with this gem.
CHARIOTS OF FIRE - High on craft, thin on story.
ORDINARY PEOPLE - Having finally seen this, I now feel a massive urge to rewatch THE ICE STORM.
Blu-Rays/DVD's I've Watched Before
SHALLOW GRAVE - That pile of dvd's I was given for Christmas is starting to get awful small.
BLACK HAWK DOWN - For Matineecast purposes. It's better than you remember.
INVASION OF THE BODY SNATCHERS (1956) - You have no idea how long I've been wanting to buy myself a copy of this. Now I'm the proud owner of it on Blu-Ray no less!
Boxscore for The Year
16 First-Timers, 15 Re-Watched
5 Screenings
31 Movies in Total
How's about you – seen anything good?