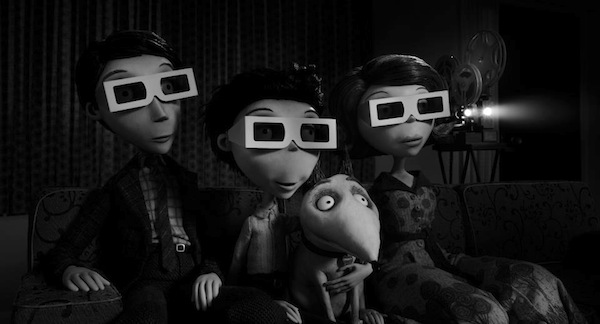 Looking back at this week amuses me.
Once again I'm logging a week where my viewing habits clocked up into double-digits. That means that again, I'm keeping a pace of more than one film per day. What amuses me is how much higher it could have been. Last Sunday for instance was dedicated to recording, editing and posting The Matineecast. That turned into a zero-watch day. Then just yesterday, I had an entire day off from work, but promised myself that it wouldn't be spent watching copious amounts of movies. So it too could have added two or three more titles to the tally.
As if those moments of active restraint weren't enough, there's the fact that night before last I dove into "House of Cards". My plan at the moment is to watch one a night before hitting the hay. I know several people mainlined it over a weekend, but that's never been my style. I'm hoping to keep up the one-a-night pace and polish it off in two weeks or so. What that might mean, when coupled with the amount of time it takes me to crank out a blog entry, is that my weekly tally of films drops that much more.
Like I say – it's amusing. Amusing that by now I could be up closer to 70 titles on the year overall. But that's alright. This pace suits me, and it keeps the balance between watching for fun…and watching for the sake of watching.
Here's The Week at Hand…
Screenings
SIDE EFFECTS - The more I listen to other people's reactions, the more I like Soderbergh's theatrical swan song.
Blu-Rays/DVD's I've Never Seen
GIGI - Handsome, but not my favorite.
HAMLET (1948) - There's nothing not to like about Olivier in his element.
THE FP - A night that will live in infamy.
TOM JONES - A heavy contender for the worst Best Picture I've watched.
THE BROADWAY MELODY - This, on the other hand, remains truly charming.
Blu-Rays/DVD's I've Watched Before
SOLARIS (2002) - In the wake of SIDE EFFECTS, I went back for another hit.
FAST TIMES AT RIDGEMONT HIGH - "People on 'ludes should not drive"
STRANGER THAN FICTION - Made for some great writing inspiration.
INCEPTION - Do I need to give a reason?
Boxscore for The Year
32 First-Timers, 26 Re-Watched
8 Screenings
58 Movies in Total
How's about you – seen anything good?