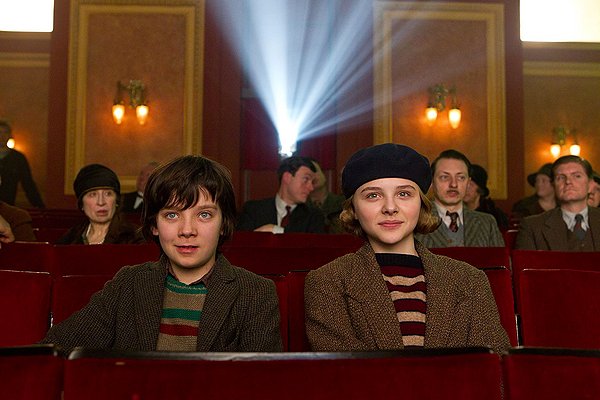 I noticed that a lot of people started following my lead in 2012 and did weekly posts listing every title they watched (or monthly in some cases). To those of you who started the routine, I'm curious to know what you think of seeing your habit strung together chronicling a year's worth of consumption. Are you watching as many as you thought? More? Less? Do you want to increase your first-time viewings?
If you thought logging an entire year's worth of moviegoing was intriguing, allow me to tell you that keeping the habit going will provide for even more intrigue.
Considering that this now makes two years that I've been logging what I watch every week or so, I now have a baseline to measure changes in the routine.
For instance, I can see at a glance that I watched about 15% more in 2012 than I did in 2011. I think a part of that increase came from my tendency in 2012 to PVR films off TCM. Having all sorts of titles I've never seen before ready and waiting certainly did prompt me to queue up more movies during down moments. I've said it before, I'll say it again – I don't know how you Netflix users get anything done.
With that said, I do still wish that my new watches-to-rewatches ratio was a bit more skewed. There are so many amazing films out there that I'm yet to catch up with…continually dipping back into my own stash seems like a waste of time!
And so we turn a page. Next year might bring higher numbers, or if my hometown baseball team does as well as I hope, next year might bring lower numbers. Guess we'll have to wait and see. Here's a breakdown before the final entry of the year
490 Films watched
252 First showings
238 Re-watches
124 Screenings
366 DVD's
18 Different theatres
81 Commercial films
3 Film festivals
38 Festival screenings
28 Films watched twice each
3 Films watched three times each (CAFE DE FLORE, BATMAN BEGINS, and 500 DAYS OF SUMMER)
4 Films screened in theatres twice (CAFE DE FLORE, THE MASTER, CLOUD ATLAS, and SILVER LININGS PLAYBOOK)
Here's The Final Stretch of 2012…
Screenings
DJANGO UNCHAINED - One of the year's best. Might garner a rewatch before it leaves theatres.
Blu-Rays/DVD's I've Never Seen
RISE OF THE GUARDIANS - One of the year's most underrated titles.
WHO'S THAT KNOCKING AT MY DOOR - My list of unseen Scorsese dwindles that much more.
MYSTERIOUS SKIN - Lordy did I ever feel icky watching this…alone.
THE WILD ONE - A better piece of iconography than an actual film.
Blu-Rays/DVD's I've Watched Before
NATIVITY! - Keep this in mind for next Christmas. Martin Freeman at his best.
ELF - My holiday go-to.
RANGO - Another film I believe is underrated, despite its Oscar win.
PIRATES OF THE CARIBBEAN: THE CURSE OF THE BLACK PEARL - RANGO led to a Depp/Verbinski double-feature.
THE POLAR EXPRESS - The first half of a Christmas Eve double-feature.
MIRACLE ON 34TH STREET - The second half of the Christmas Eve double-feature.
BATMAN BEGINS - Guess who got The Dark Knight Trilogy Box on blu-ray?
TAXI DRIVER - Movies like this make me wish I saw New York City before Giuliani got his hands on it
MOON - Another Christmas gift. Watching it reminded me that I desperately need to get my mitts on the soundtrack.
LIVE FOREVER - A fantastic doc on the Britpop era of English music.
CATCH ME IF YOU CAN - The New Year's Eve selection prior to going out for the night.