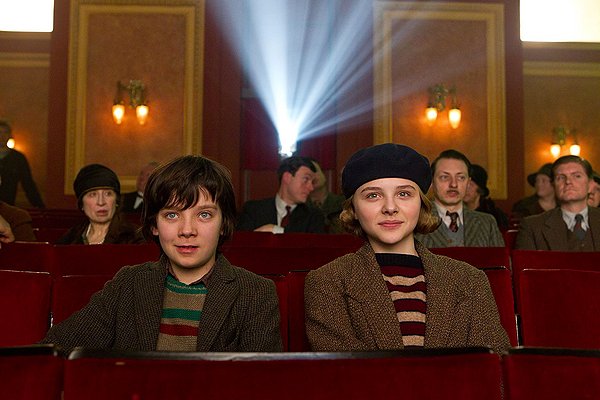 Go figure.
Just last week I mentioned how my watching was going to slow way the hell down. Seven days later, here I am logging another double-digit week. By the time December is over, I will have logged more than 31 films for the month…something in me thinks that ain't right.
I mean, it's Christmastime, right? Shouldn't I be so busy seeing friends and family…buying presents for people and wrapping them up all pretty? This many in a month feels like a late-spring habit, not a winter solstice habit. Anyone out there know the name of a good shrink?
At the very least, I can say that I'm enjoying my addiction. This week brought upon two of the most memorable screenings I've had all year, along with a dvd so beautiful that it made my eyes hurt. Forget the shrink, does anyone know the name of a good optometrist?
Anyone want to take bets on what the final number will be when I tally up on 1/31?
Here's The Week at Hand…
Screenings
ZARDOZ - Such. Lunacy!! Our entire row was a mix of belly-laughs and bewilderment.
SCROOGE - Caught it with my parents. I never anticipated seeing this on a big screen, so many thanks to TIFF.
SILVER ININGS PLAYBOOK - Know what folks? It holds up.
Blu-Rays/DVD's I've Never Seen
PROMISED LAND - Part of me thinks this will pass by unnoticed, and part of me thinks that's a shame.
WAR PHOTOGRAPHER - On loan from a good friend. Quite moving, though distracting as one sees how much the aesthetic of docs has changed.
LA DOLCE VITA - This month's blind spot, and study material for Christmas with my Italian in-laws.
SAMSARA - Seeing imagery like this makes me think I should never be allowed to pick up a camera.
Blu-Rays/DVD's I've Watched Before
A HITCHHIKER'S GUIDE TO THE GALAXY - Can't say I was as crazy about this one the second time around.
KING KONG - This however – marvellous. Tell me I'm wrong, I dare ya.
WHILE YOU WERE SLEEPING - I turn my back on the remote for one minute, and this happens.
IT'S A WONDERFUL LIFE - Watched it yet?
Boxscore for The Year
247 First-Timers, 227 Re-Watched
123 Screenings
475 Movies in Total
How's about you – seen anything good?